Apprenticeships at the Hotel Palace Berlin
Young talents are very important to the Hotel Palace Berlin.
More than 50 apprentices are currently training here.
We also offer internships of all kinds and dual courses of study.
You can find everything you need to know on this page, our job advertisements can be found here: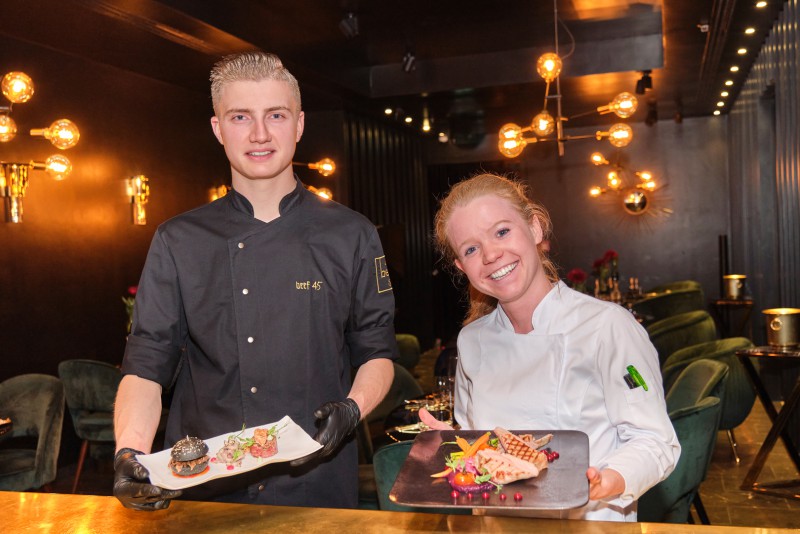 We train the following apprenticeships:

Source: BERUFENET, Federal Employment Agency, https://berufenet.arbeitsagentur.de/berufe
On YouTube you can find some videos from our apprentices and employees in a wide variety of areas. Let us inspire you now ...
This is what awaits you, in addition to training in the hotel sector ...
Pre-event for trainees
Get-together for trainees
Internal mentoring program
External mentoring (Berlin state program)
E-learning tool from Leading Hotels
Charity event with a selection of trainees
Taste it - tastings of the new F&B cards
Assessment and feedback system for trainees
Remedial classes for learning deficits
Bonus for your good vocational school certificate
Participation in competitions (e.g. Young Stars)
Wine tour depending on the performance shown in the training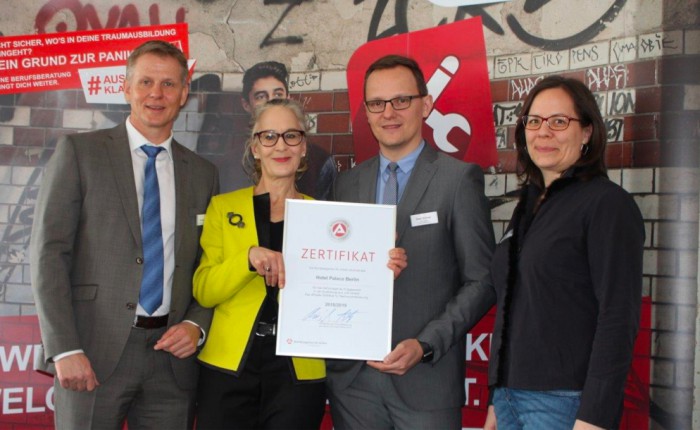 What we expect from you ...
At least a good secondary school certificate, high school diploma or an equivalent qualification
the "host gene", i.e. dedication, passion and commitment, both in dealing with guests and in the team
fluent German and good English knowledge

In 2019, the Hotel Palace Berlin was awarded the official certificate for the promotion of young talent by the Federal Employment Agency.
Trainee program "Motiva(c)tion" & other support
1st Year of Training
Introductory days
Trial night
Mentor meeting
Learning Nuggets Mentoring
Probationary Assessment
2nd Year of Training
Young Professional Training, e.g. Emotional Intelligence
Intermediate exam simulation
Wine tour with the best trainees
Cross training
3rd Year of Training
Young professional training, e.g. small talk skills
Final exam preparation and final exam simulation
Trainee project: Organization of an internal event
Cross training
Talent assessment; Talents Project for those placed in the Talent Assessment, in combination with a training package
Awards
Award from the Berlin Employment Agency for supporting young talent
IHK seal "Excellent training quality"
Award-winning operation of the employers' liability insurance association

You have these options in professional school
Internships abroad in Italy and France
Excursion to Poland
Competitions with cooperation partners for chefs, hotel professionals and restaurant professionals
Integration in plus classes with the acquisition of additional qualifications
Internships & Dual Studies
In addition to training, numerous internships or dual studies are possible with us:
Long-term internships as part of the technical college entrance qualification
Compulsory internships of all kinds in hotel schools
Erasmus + internships
Dual courses of study as a cooperation partner of the Beuth University of Applied Sciences Berlin and the HWTK University of Economics, Technology and Culture Berlin
Internships & dual Studies
In addition to training, numerous internships or dual studies are possible with us:
Long-term internships as part of the technical college entrance qualification
Compulsory internships of all kinds in hotel schools
Erasmus + internships
Dual courses of study as a cooperation partner of the Beuth University of Applied Sciences Berlin and the HWTK
University of Economics, Technology and Culture Berlin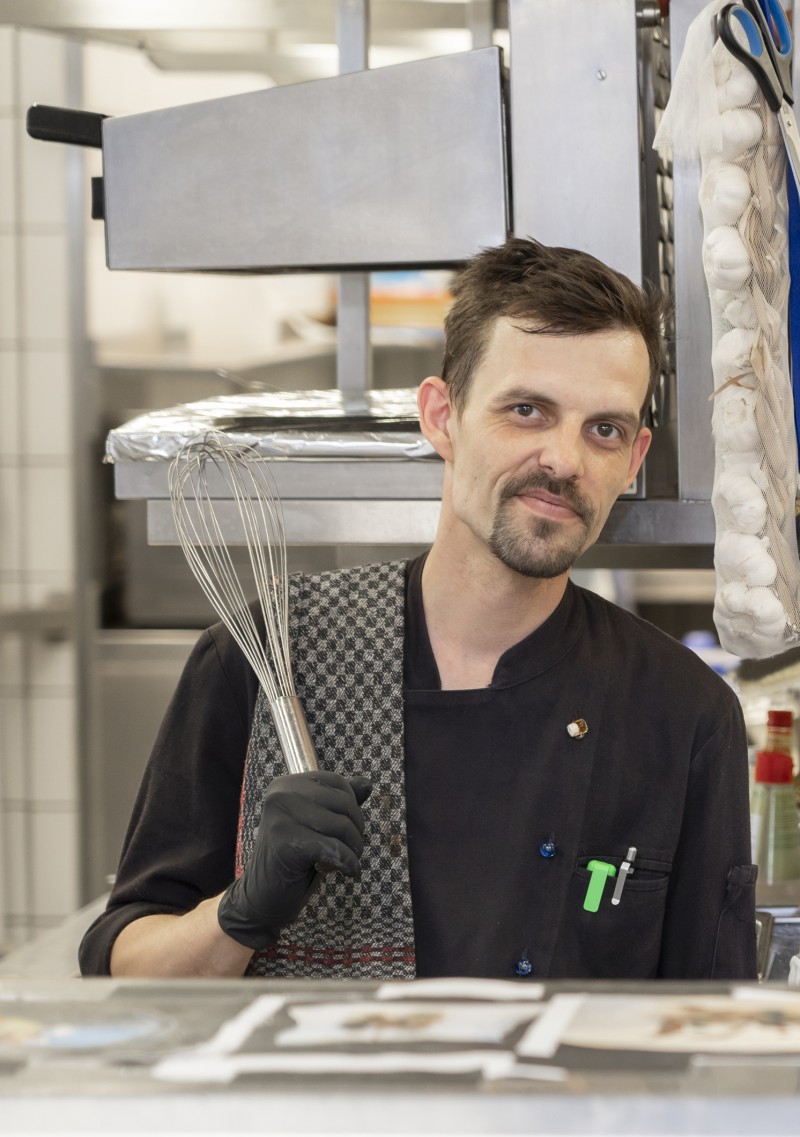 111